Cyber Security is on the minds of everyone with a business to run. New threats are created and / or evolving on a daily basis. Wars are not fought just in the air, sea, or on ground, but now also in the digital arena. Is your business exposed? These threats come in many forms such as:
These threats come in many forms such as: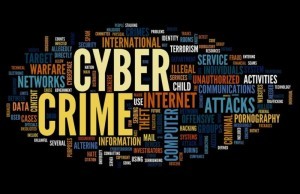 VirusesCyber Crime

SPAM

Malware

Ransomware

Hacking / Cyber Attacks

 

Spyware
Here are just some of the multiple layers of security we offer…
SentinalOne – Endpoint Solution for UNRIVALED PROTECTION ACROSS MAJOR ATTACK VECTORS
Leverage powerful behavior-based threat detection to protect data from the types of advanced malware, exploits and script-based attacks that evade AV and sandboxing solutions alone. Deploy across Windows, OS X, and Linux endpoint devices for full endpoint protection. Eliminate threats the instant they are detected with fully integrated response capabilities.
Open DNS Umbrella- Ransomware such as the Cryptolocker mostly comes in through email (links) and now coming in through web sites (legitimate sites too!). What it does is encrypt all of the data on your local machine and anything it is attached to (network drives, etc.) and sends the decryption key to a server on the internet that will hold it ransom until you pay them (cyber terrorists) money (in bitcoins). The only way to revert from it is backups or pay them. Open DNS Umbrella is a service that sits between your business and the internet that will monitor all traffic (but it does not slow it down) and shut down any suspicious activity (in the case of the Cryptolocker it will not allow the decryption key to be sent). It also allows for content filtering and reporting so if you wanted to filter traffic such as streaming audio/ video, social media, job search sites, pornography, etc. it will allow you to remove access even if it is setup for groups (some to have access while others not allowed). The main purpose of the service is to help prevent malware and ransomware (EVEN if a laptop is taken home and brought back in). The additional value is that it will also allow the filtering and reporting (a good example of reporting would be if your internet was slow, we could look at a report and see which user(s) are using what internet services and shut it down). There is currently not a single source of protection from Ransomware (Cryptolocker, Cryptowall, etc.) so ask yourself what would it cost the business if we DON'T subscribe and protect your office.
Firewall / Managed Firewall - Firewalls serve as an additional layer of security to prevent access to your network (and therefore your data) from hackers or cyber terrorists. It's services include Intrusion Detection and Prevention as well as content filtering, and gateway anti-virus.
Best Practices for Windows Resources - We implement best practices for servers and desktops as well as mobile devices to keep your information secure so if a device is lost or stolen, no data is lost with it. 
Security Policies - Protect your business with policies that allow for a safe, internet experience for your business.
Managed Services - If you have holes in your network, they WILL BE EXPLOITED. And it is not a question of IF but WHEN. With our managed services in place, we patch your systems to make sure there are no vulnerabilities to be exploited as well as offer Anti-Virus, Anti-Malware, and other layers that will help prevent your attacks.
The NIC Group's Security Services is the answer to the question " are we exposed to cyber-crime and data loss?"  Here is our approach:
Educate – teaching and sharing information is the first step in combating known threats to your business.
Monitor – when you have monitoring in place, the proactive peace of mind can make sure you are covered
Protect – never worry about what's happening in the digital world again with multiple layers of security
Call us today to find out how you can start protecting your business.